Did you know that Black History Month is celebrated annually in the United States, Canada, and the United Kingdom? Well, neither did I! There have been debates surrounding whether or not one group of people should be recognized for an entire month. But let me tell you why Black History Month matters: It is an exciting opportunity to teach your kids that black history IS American history. Studying about influential black Americans teaches all kids to respect important historical figures who just happen to be black.
If you aren't sure how to celebrate Black History Month, you can always educate your kids about inventors like George Washington Carver (peanut man), Madame CJ Walker (beauty products/millionaire), or Garrett Morgan (traffic light). Think outside the box and talk about inventors or people of prominence outside of Martin Luther King Jr. or Fredrick Douglass. Unfortunately, many of these inventors and prominent Americans are not featured in our history books. This can be dangerous in non-diverse areas as non-minority students may not be able to identify with historical black figures or African Americans because they only learn about them in history as being slaves.
Why Black History Month Matters
As a school counselor, one of the biggest issues I've noticed between tweens and teens is getting along. In the past week, I've spoken to a class of 8th graders about respecting each other and the use of the "N" word. Unfortunately, this word is still being used as a term of endearment in some groups, and as an insult in others. What does Black History Month have to do with this? I'm glad you asked! Teaching kids how to respect each other despite their differences is an important lesson that Martin Luther King Jr. attempted to share with the nation during his "I Have A Dream" speech.
Black History Month for Kids
If you have young children, there are several resources dedicated to assisting you with age appropriate learning activities during Black History Month such as:
President Gerald Ford said it best when he said, "to seize the opportunity to honor the too-often neglected accomplishments of black Americans in every area of endeavor throughout our history."
In summary, Black History Month is a month to celebrate accomplishments of great Americans who just happen to be black. Let's use this month to teach our kids how to persevere through adversity; respect all people despite their race, religion, or creed; and be inspired by amazing inventors and entrepreneurs!
Photos courtesy of Diedre Anthony.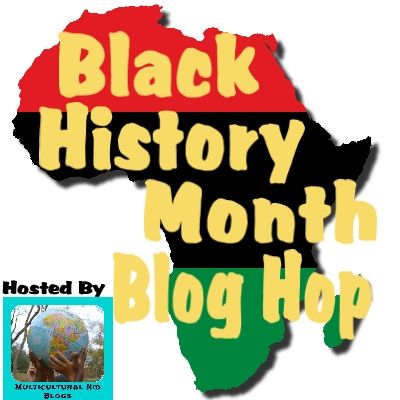 Welcome to our third annual Black History Month series and giveaway! Follow along all month long as we explore the rich history and cultures of Africa and African-Americans. Be sure to enter our giveaway below and link up your own posts at the bottom of the page.
You can also follow our Black History board on Pinterest:
Follow Multicultural Kid Blogs's board Black History on Pinterest.

February 1
All Done Monkey on Multicultural Kid Blogs: George Washington Carver: Facts, Activities, and Resources
February 3
The Art Curator for Kids: Faith Ringgold's Celebration of African American Women
February 4
Mama Smiles: Picture Books for Black History Month
February 5
Kid World Citizen: National Civil Rights MuseumCreative World of Varya: Quotes on Equality and Peace
February 8
Are Those Your Kids? on Multicultural Kid Blogs: Why Black History Month Matters
February 9
A Crafty Arab
February 12
Discovering the World Through My Son's Eyes
February 15
Mother in the Mix
February 19
The Art Curator for Kids
February 22
Crafty Moms Share
February 24
La Cité des Vents
February 26
LadyDeeLG
February 29
Hispanic Mama
Don't miss our series from last year and 2014!
Enter the Giveaway!
Grand Prize
From Heritage Box, a starter pack:
Masaai box, journal, postcard album, book, surprise toy, and activity and game sheet US Shipping Only
From Mixed Up Clothing: a Jambo (Swahili) Kids T-shirt US Shipping Only
From Groundwood Books: Malaika's Costume and Viola Desmond Won't Be Budged
1st Prize
From Candlewick Press: Willow and Africa Is My Home US Shipping Only
From Little Proud Kid: Harriet Tubman Puzzle US Shipping Only
From Open Wide the World: Spanish Black History Month educational pack
2nd Prize
From Candlewick Press: Granddaddy's Turn and Jump Back, Paul US Shipping Only
From Rachel Garlinghouse: Homeschooling Your Young Black Child
The following two tabs change content below.
Diedre Anthony is the creator of Are Those Your Kids blog. It chronicles her life as mother to 2 biracial children, and her interracial marriage to her (white) husband of 6 years. She is also a natural hair enthusiast that writes about all things natural hair. She was published by the Huffington Post, but enjoys writing for her own blog.
Latest posts by Diedre Anthony (see all)