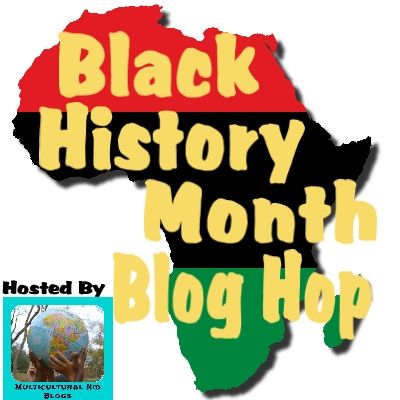 Welcome to our third annual Black History Month series and giveaway! Follow along all month long as we explore the rich history and cultures of Africa and African-Americans.  Be sure to enter our giveaway below and link up your own posts at the bottom of the page.
You can also follow our Black History board on Pinterest:
Follow Multicultural Kid Blogs's board Black History on Pinterest.
February 1
All Done Monkey on Multicultural Kid Blogs: George Washington Carver: Facts, Activities, and Resources
Don't miss our series from last year and 2014!
Enter the Giveaway!
Grand Prize
From Heritage Box, a starter pack:
Masaai box, journal, postcard album, book, surprise toy, and activity and game sheet US Shipping Only
From Mixed Up Clothing: a Jambo (Swahili) Kids T-shirt US Shipping Only
From Groundwood Books: Malaika's Costume and Viola Desmond Won't Be Budged
1st Prize
From Candlewick Press: Willow and Africa Is My Home US Shipping Only
From Little Proud Kid: Harriet Tubman Puzzle US Shipping Only
From Open Wide the World: Spanish Black History Month educational pack
2nd Prize
From Candlewick Press: Granddaddy's Turn and Jump Back, Paul US Shipping Only
From Rachel Garlinghouse: Homeschooling Your Young Black Child