When it comes to celebrating Black History Month and talking about the prominent figures that have made their mark on American history, we must talk about Afro-Latino History. To that end, we must highlight the contributions of Arturo Schomburg who, as a young boy in his native island of Puerto Rico, was told that there was no such thing as black people culture or history; a statement that shaped his life as one of the most important researchers of African history in the beginning of the 20th century.
As an Afro-Latina, and a believer in the unifying power of multiculturalism, it is important to me that more people learn and understand the struggles all members of the African diaspora have faced, as well as recognizing the contributions of Afro-Latinos to the African American experience. It wouldn't be possible to tell some of those stories without the invaluable work of Arturo Schomburg who dedicated his life to research, recover, and protect the legacy of his African ancestors.
A historian and book and artifacts curator, Arturo Schomburg also contributed his forward-thinking ideas in his writing. One of the things he advocated for was the inclusion of black history courses in the educational system. His recommendation was to "include the practical history of the Negro race from the dawn of civilization to the present time…" as an amendment to the curriculum. It has been said that Arturo Schomburg's focus on African history came out of the need to find himself and solidify his identity and to claim the place of his ancestors in world history.
Arturo Schomburg was born in the town of Santurce, that is now part of San Juan, Puerto Rico on January 24, 1874 as Arturo Alfonso Schomburg. The son of Maria Josefa, a black woman from St. Croix who worked as a midwife and merchant Carlos Federico Schomburg, who was originally from Germany. Although not much is known about his childhood, it is said that he talked about his upbringing and how it helped him to gain awareness about prejudice and discrimination.
Afro-Latino Arturo Schomburg's Legacy
He moved to the United States in 1891, at the age of 17, where he worked as a typographer and entered the craftsmanship circles of the time which happened to be aligned with his views on social and political issues. He attended night school to finish his high school studies and held other jobs as a doorman and elevator operator to support himself. While he never fulfilled his dream of becoming a lawyer, due to the racial barriers with segregation and his limited resources, these struggles solidified his need to research, preserve and showcase African history.
During the 1890s decade, he collaborated with the Antillean Separatist Movement, along with other Puerto Rican figures, like Afro-Latino Sotero Figueroa and Francisco Gonzalo Marín, who together found Club Borinquen, and other organizations of the time dedicated to promoting ideals of independence and igniting Puerto Rican participation. Three years after José Martí's death in 1898, Arturo Schomburg shifted his allegiance from the Puerto Rican liberation to the black freedom movement in the United States. That's the year he adopted the anglicized spelling of his name.
With the increased population of blacks from all over the US, the Caribbean, and Africa in Harlem, New York in 1920, a new intellectual environment took place; a period called the Harlem Renaissance. Harlem was then known as the "black capital" of the United States, and created a greater demand for black literature, history and artifacts.
In May 1925, the Division of Negro Literature, History, and Prints was officially opened with many of the books and artifacts gathered by Arturo Schomburg as the central planner of a reference collection they had put together years before. The division hosted annual exhibits of black artists, lectures, and also displayed letters, manuscripts, books and other artifacts.
Arturo Schomburg found the meaning and purpose of his life by recovering the history of the African diaspora. His life was driven by the belief that "history must restore what slavery took away", and that passion led him to collect one of the largest libraries of African American books, prints, and artifacts.
Fifteen years after the opening of the division, it was renamed after him. Currently recognized as the world's most prestigious repository for materials and artifacts on black culture, the center was renamed again in 1972 as the Schomburg Center for Research in Black Culture to honor Arturo Schomburg's legacy.
Arturo Schomburg died on June 8, 1938; his life was a testament of the contributions of Afro-Latinos to the Black History of America.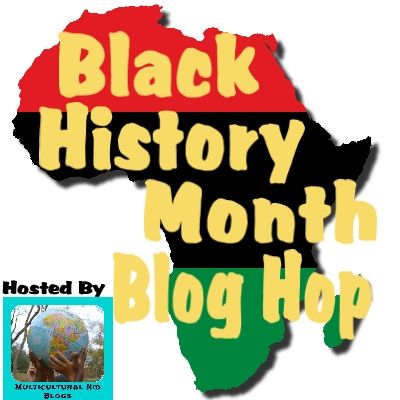 Welcome to our fourth annual Black History Month series and giveaway! Follow along all month long as we explore the rich history and cultures of Africa and African-Americans.  Be sure to enter our giveaway below and link up your own posts at the bottom of the page.
You can also follow our Black History board on Pinterest:
February 3
Embracing Diversity on Multicultural Kid Blogs:
Afro-Latino Arturo Schomburg – The African Diaspora's History Keeper
February 6
Embracing Diversity
February 7
Hispanic Mama
February 8
Mama Smiles
February 7
Hispanic Mama
February 10
Colours of Us
February 13
Crafty Moms Share
February 15
All Done Monkey
February 17
A Crafty Arab
February 22
Kitchen Counter Chronicles
February 24
GUBlife
Share Your Posts!
Black History Month Giveaway
Coming soon! Our annual Black History Month giveaway runs from February 3 through February 28, 2017. Winners will be drawn and notified within 48 hours. Note that some prizes have shipping restrictions. If the winner lives outside of that shipping area, that part of the prize package will go to the next prize winner. Read our full giveaway rules.
Grand Prize
From World of EPI: Winner's choice of 18″ doll US Shipping Only
From Penguin Kids: I Am Martin Luther King, Jr.; I Am Rosa Parks; and I Am Jackie Robinson by Brad Meltzer
From Quarto Knows: A Stork in a Baobab Tree by Catherine House: Who is King? by Beverley Naidoo; The Fire Children retold by Eric Maddern; Thank you, Jackson by Niki Daly US Shipping Only
From Bino & Fino: DVD set US Shipping Only
From RiverFrog Publishing: Bella's Adventures in Africa by Rebecca Darko and Rutendo Muzambi
1st Prize
From Queens of Africa: Azeezah doll with natural hair, and clothing from SLICEbyCAKE US Shipping Only
From Penguin Kids: I Am Martin Luther King, Jr.; I Am Rosa Parks; and I Am Jackie Robinson by Brad Meltzer
From Abrams: The Steep and Thorny Way by Cat Winters;  Pathfinders: The Journeys of 16 Extraordinary Black Souls by Tonya Bolden; George Washington Carver by Tonya Bolden; My Uncle Martin's Words for America by Angela Farris Watkins US Shipping Only
2nd Prize
From Penguin Kids: I Am Martin Luther King, Jr.; I Am Rosa Parks; and I Am Jackie Robinson by Brad Meltzer
From Candlewick Press: Jazz Day by Roxane Orgill; X: A Novel by Kekla Magoon and Ilyasah Shabazz; Voice of Freedom by Carole Boston Weatherford US Shipping Only
The following two tabs change content below.
As a multiculturalism, diversity and inclusion expert, who raises cultural awareness to create social change, Dania Santana helps parents and children understand and embrace multiculturalism and diversity as a way of creating a peaceful and harmonious society without having to give up their own cultural values and heritage. Dania is a published author and speaker on the subject of multiculturalism. Also a storyteller and social media influencer, she has made it her mission to educate and empower people all over the US about the importance of a multicultural society, and to show how the contributions of Latinos are crucial to the advancement and success of the United States as a whole.
Latest posts by Dania Santana (see all)