Today we are sharing our newly added Bonus Prize for our Native American Heritage Month Blog Hop and Giveaway!! This prize is amazing. It is a map of the Native American Nations with the Native names the tribes called themselves (where possible) and their original locations. The map is provided by Tribal Nations Maps. Aaron Carpaella of Tribal Nations Maps came up with the idea for this map because he loved to learn about Native American cultures and had not seen a map with the tribes' own names on it.  He also has included pictures of the people, houses, etc. to get a wonderful image of the Native American traditional life.



In his own words, Aaron says the map provides ownership to the native people.  He hopes it helps them think of themselves as a group as well as each tribe, since as a group of Native Americans they can have more representation than each individual tribe. He also hopes this map will help document the tribes, including the ones that no longer exist.

As a non-Native American (who has always had a love and interest in Native American culture) I find the map fascinating. It is a look into a life that has been slipping away since Christopher Columbus came to the "New World." It is also a piece of the culture one does not always get to see or know. Most people know the Native Americans by the names given to them by Europeans or other tribes. For example, on the map the Comanche are referred to by their name of  Numuunu.
This is the perfect addition to any Native American lesson or for anyone to delve more deeply into the Native American culture. To win it all you have to do is enter below. There are also three other prizes you can win!! The giveaway ends Sunday (as does Native American Heritage Month).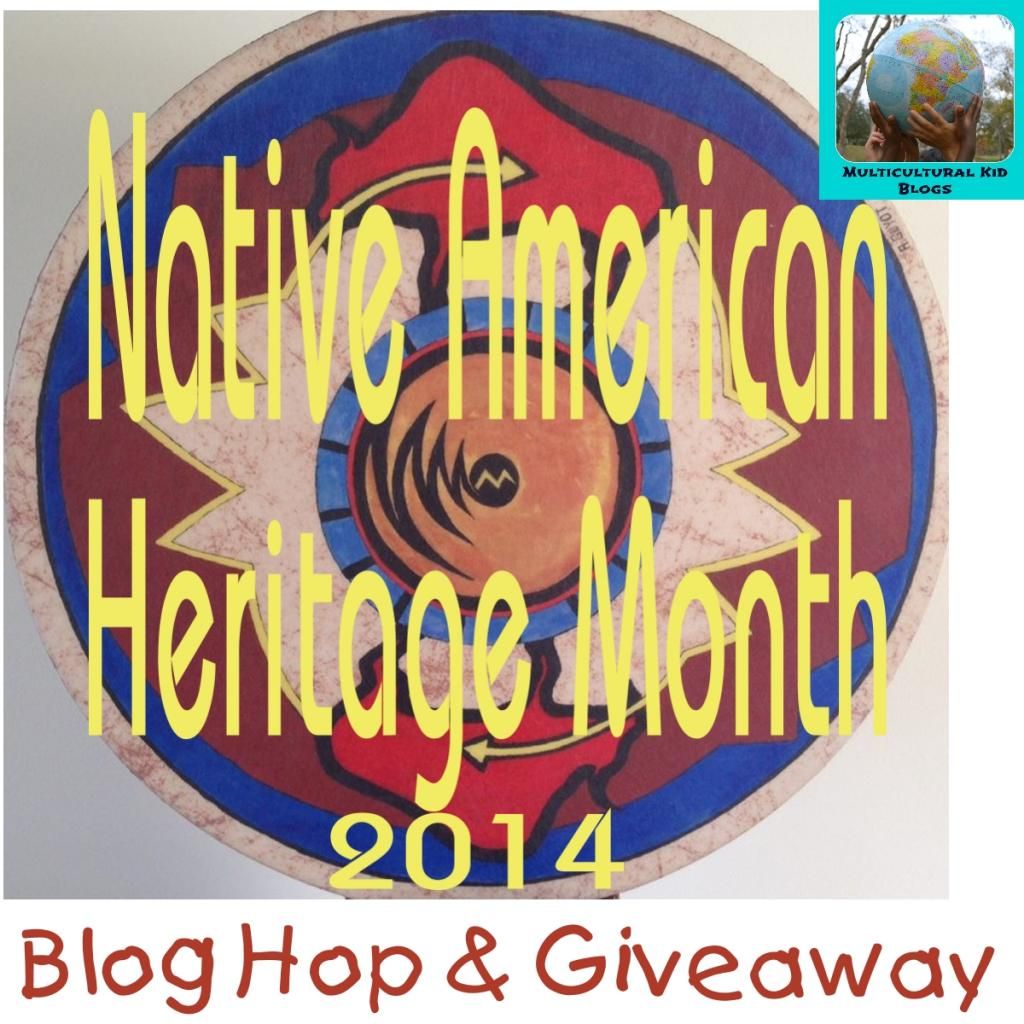 Multicultural Kid Blogs is proud to host the first annual Native American Heritage Month Blog Hop & Giveaway! Link up your posts on Native American cultures below, and be sure to enter to win one of our great prize packages! For more great posts about Native cultures, be sure to follow our Native/Indigenous Cultures board on Pinterest!
Co-Hosts
Our Giveaway
Newly Added! Bonus Prize 
Native American Cultures Linkup
Now it's your turn to share!