Getting ready to embrace a new baby always brings up lots of excitement and concerns alike. When I was pregnant with baby #2, my main concern was how we were going to manage meals – as I know I have a picky eater and my husband works full time plus spends most of his evenings and weekends tutoring. This is where I started researching, asking friends and family, and discovered some lovely websites such as Once a Month Mom and 5 Dollar Dinners. And when the solid food introductions started, I turned to my favorite – Wholesome Baby Foods.
However, making 3 meals a day and snacks for a family of 4 is time-consuming. And our family will be a family of 5 when the baby #3 arrives in summer. Today I won't be sharing new recipes, but I will share some old ones plus tips on planning meals for a week with a newborn baby, both cooking and on how to handle cooking with a new baby.
Tip 1: Babywearing. It is becoming more and more popular and I LOVED wearing baby #2 because this way I had my hands free, I could spend extra few minutes chopping and prepping ingredients at some point of time and then actually cooking and/or putting things in the freezer. If you are not a fan of babywearing – you can always keep your baby in a bouncy seat or even in the pram/stoller near you.
Tip 2: Plan simple. Especially when the baby is very young and the most needy, you won't have a chance to prepare your usual sophisticated meals. So plan for simple, all-time favorites.
Tip 3: Freezer meals. Crystal from Crystal's Tiny Treasures already shared wonderful ideas for freezer meals.
Tip 4: Cook for 2-3 days in advance. You can make 3-4 dishes and keep them in the fridge or freezer (depending on how fast the ingredients can perish).
Tip 5: Chop, measure and prepare ingredients in advance. Shred your cabbage, carrots; cut your green beans, cucumbers and tomatoes, and fruit that can remain for a few days fresh in cut up form. Place them in zip lock bags (which, by the way, are reusable!) and keep available in the fridge. Measure rice, macaroni, dry beans and other dry ingredients into needed portions and keep in your pantry. Same goes for meats and cheese.
Tip 6: Ask and accept help. Don't hesitate to ask and accept help with meals from friends and family. If people ask you what you need – let them know. They can also help you prepare some meals for freezer. When baby #2 was about to arrive, a dear friend brought us a bunch of meals to put in freezer and they were life-saviours after my mom left and the baby was still under 1 month and needy. They got us through a few days during which I managed to plan and cook in advance as well.
Tip 7: Let older children help. If you have older children who can assist in preparing meals, setting the table, defreezing the food – don't hesitate to use their help!
Finally, I would like to share a simple menu I would make for a week while cooking with the baby:
Breakfast:
Muesli-like cereal, oatmeal or toast with cheese/peanut butter
Lunch/dinner choices:
White rice or Persian rice (the latter if I had more time) with:
Green beans, carrots and potato stew (takes literally 10-15 minutes to prepare!) – freezes well!
Celery, potato and sausage stew (another quick meal)
Kenya inspired beans – freezes well!
Turmeric chicken – freezes well!
Broccoli, tomato and ham stir-fry
or
Lentil soup – freezes well!
Fried rice
Snack:
Apples, bananas, mangoes, guava, peaches, pears – whatever is in season
Yogurt, cookies, muffins
Tip 8: There is always a take-out!
You can also read other multicultural meal plans in this series and follow our Multicultural Cooking board on Pinterest.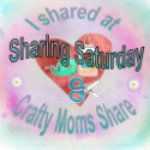 **********************************************************************************
I hope you find my tips and recipes helpful!
How do you see yourself managing meals with a new baby? If you have children past newborn stage – how did you manage them?
Varya blogs at Creative World of Varya. She is a mom to 2 girls, and a baby on the way, early development specialist, baby massage and perinatal fitness instructor, breastfeeding consultant. Varya has been living in China for the past 13 years working and raising her multicultural family.
The following two tabs change content below.
Varya blogs at CreativeWorldOfVarya.Com . She is a mom to 3 children, an educator, a childhood neuropsychologist, an early development specialist, a baby massage and perinatal fitness instructor, aromatherapist and a breastfeeding counselor. Varya has been living in China for over 20 years working and raising her multicultural family.