by
This page contains multicultural resources from MKB members: series, ongoing projects, collections, carnivals and linky parties related to multiculturalism, multilingualism, exploring the world and raising global citizens.
If you have such resources on your blogs, please e-mail us via contact page to be added.
Creative Kids Culture Blog Hop
The monthly Creative Kids Culture Blog Hop is a way for bloggers to share blog posts or photos about anything related to culture, geography, language, traditions, customs, etc. So if you are searching for new ideas for teaching your children about the world, this is the place to look!
Link up any posts you have, past or present, about multi-lingual living (parenting, teaching, learning, culture, travel, books, movies, resources and etc.), or anything relating to mothering, family, babies, children, recipes, crafty, DIY, decorating, anything creative and having fun. You can link up as many posts as you want.
Bilingual Curriculum Twitter Feed
Resources for teachers and parents on educating all kids on multicultural awareness through curriculum-based art and literature.
 Cbus52: Columbus in a Year, Global Chefs
Collection of recipes and activities from around the world used to teach summer camps on Global Chefs and Cookbooks & Passports.
La Cité des Vents, Projet Smile – Pinterest 
In 2014, there's a project on my blog about "kindness", "generosity" and "service". I write posts on these topics, share stories, propose challenges, and talk about random acts of kindness. Each week, you can try to do the challenge. Or even one from some weeks before! Here's the link for the challenges –TWC: this week challenge
Crafty Moms Share, Sharing Saturday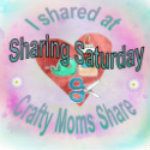 Weekly link party for anything child-oriented. I love to feature multicultural posts that are shared!
Creative World of Varya, A-Z of Raising Global Citizens

2015 Series by MKB bloggers where they share their ideas and tips on raising global citizens through using a letter of the alphabet and a word attached to it.
 Crystal's Tiny Treasures, Mom's Library Free Resources weekly link up
Filled with parenting tips, activities for kids, stories, crafts, recipes, and more!
Cutting Tiny Bites, Around the World in 30 Day
2015 Series. Explore the world with your children virtually by "traveling" to a new country each day!
Glittering Muffins, Around the World in 12 Dishes
Bloggers explore one country a month with their children, through cooking dishes from that country
Glittering Muffins, Kids on the Go
Guides to popular destinations for kids around the world
Kid World Citizen, Cinderella Around the World
Collection of Cinderella like stories from around the world.
Kid World Citizen, Diversity Calendar
Use this calendar to identify religious holidays, non-religious celebrations, and multicultural festivals from around the world.
 Kid World Citizen, Gingerbread Stories from Around the World
Mama Smiles, World Culture for Kids series
A child-friendly introduction to cultures, countries, states, and cities around the world.
Mommynificent, Booknificent Thursday Weekly Link-up 
A family-friendly weekly link-up party for all things books and literacy
Mommynificent, A Season of Thanksgiving
A series on Thanksgivings and harvest celebrations around the world
Mud Hut Mama, Conservation Corner
Highlights the many ways people around the world are making an effort to tread a little lighter on our planet.
The Paris Busy Bee Blog
The former blog of Maria of Trilingual Mama, this is a blog about quiet family life in a woodsy valley near Paris. Though no longer active, it is a wonderful resource for trilingual endeavors, multicultural adventures and day-to-day life caught through the lenses of a mother's camera and heart.
the piri-piri lexicon, Raising Multilingual Children Blogging Carnival
Monthly blogging carnival with plenty of tips, ideas and resources on raising bilingual and multilingual children.
the piri-piri lexicon, Show me your neighbourhood around the world
We take a tour of people's neighbourhood through the lense of their camera. Destinations include Zambia, Brazil, The Netherlands, Puerto Rico, Thailand and many more.
Raising a Trilingual Child, Russian Media Resource
Russian cartoons, movies list and other resources for teaching your children Russian language and culture.
Online community and resource site for parents raising bilingual and bicultural children, founded in 2009 by two Latina moms passionate about passing along their heritage and language to their children.
by